Students of the School of Transport and Logistics, Douane et Transit and Management have undertaken a Field Trip to the Yaoundé Nsimalen International Airport and TANTY Foods.
The trip was which was coordinated by the Officer in charge of Students' Affairs, Mr Teukam Ramauld and the Officer in charge of Logistics and Relations, Mr Mbikang Percy was supervised by a Lecturer in the domain, Mr Chiapi Protus.
The visit started at about 9am when the students made their stop at the Nsimalen Airport. They were received by an official of the Airport management and security services, Mr Guillame Tatte who showed them round the airport explaining to them all the processes involved in air transport. Specific topics were handled including safety and security, luggage and baggage, freight, passenger care and control and management among others.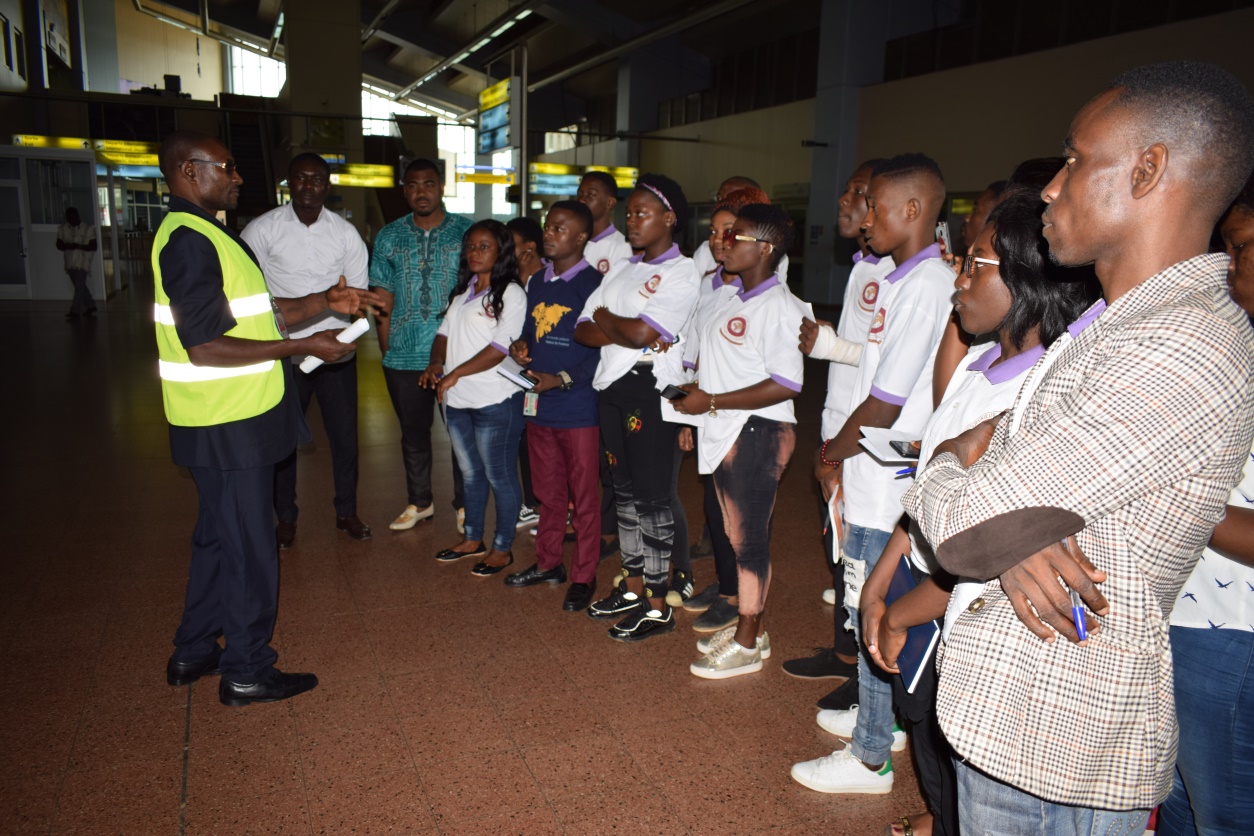 Reception at the Airport
At every stage of the event the students took down notes and were also given the opportunity to ask questions in order to faithfully match theory to practical. It was a visibly satisfied JIMIT team that left the airport at about midday to the second destination of the day.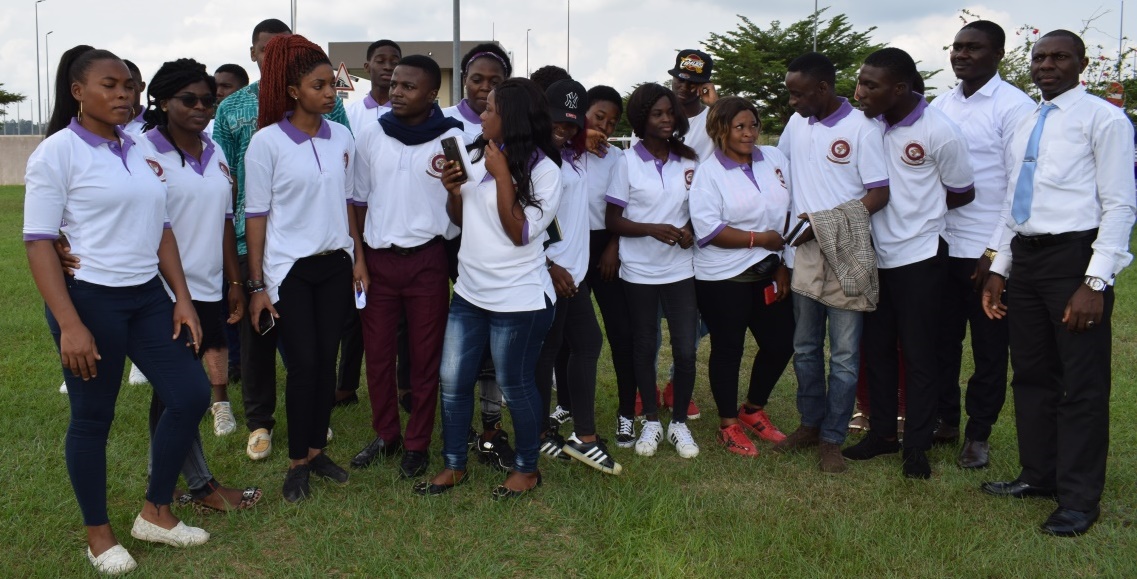 At the courtyard of the Airport
The second and last destination of the day was at TANTY Foods which prides itself today as one of the biggest food and nutrition firms in Cameroon. The students and coordinators were received by the Founder and CEO of TANTY Foods, Dr Thierry Nyamen who took time to present to them the TANTY story.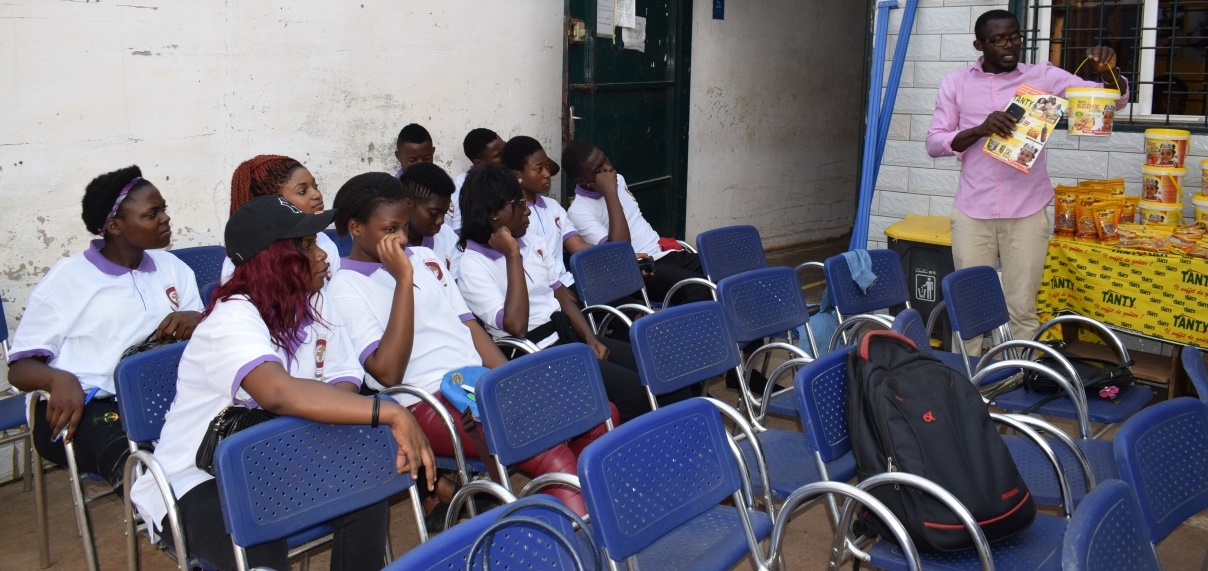 At TANTY Foods
Here the focus was on the management style of the firm which started from nothing and today is already a household name in the Cameroonian food industry. It was also a moment of encouragement to the entire students that they must not necessarily wait on others to employ them but can dream big and start something even from scratch.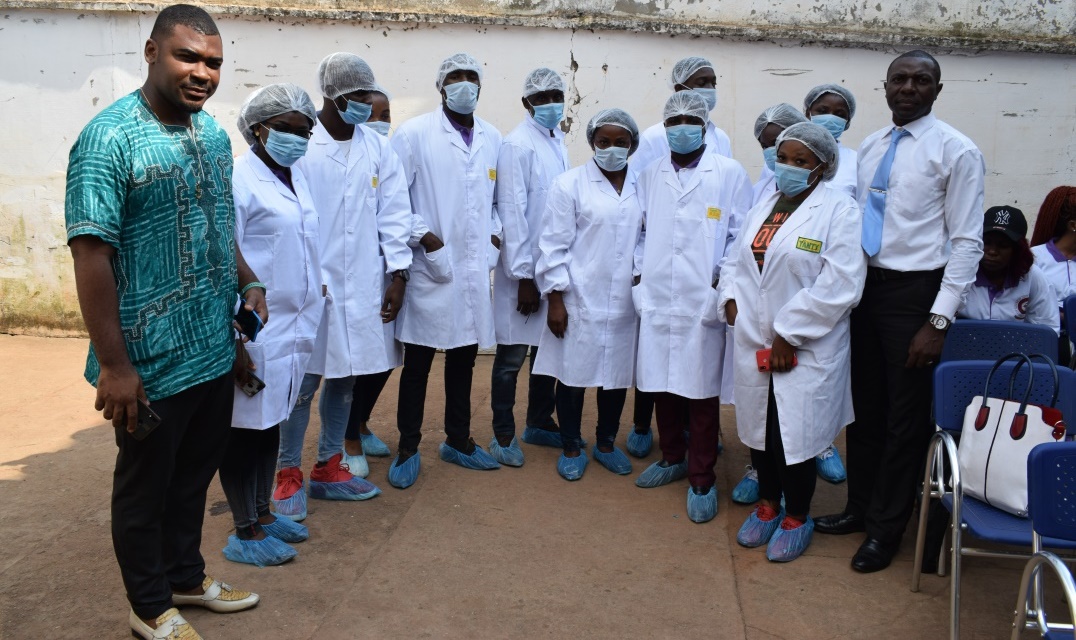 Students prepare to visit the various compartments of the firm
After a guided tour through the various compartments and laboratories of TANTY Foods, the CEO received the JIMIT delegation in the conference room and in a succinct discourse presented the vision and mission of his firm. The visit ended with merry making and a photo session and the JIMIT delegation left the premises of TANTY Foods with lots of gifts.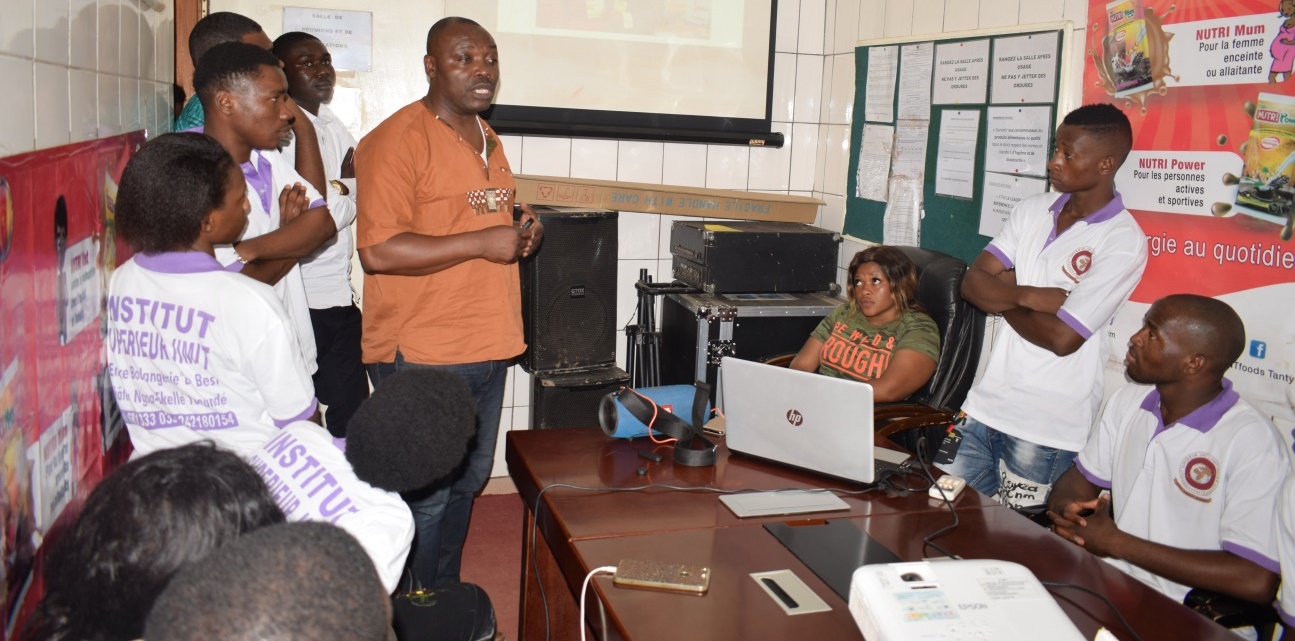 A session with CEO TANTY Foods, Dr Nyamen
It was a visibly satisfied management of JIMIT through its emblematic Founder, Mme Mary Jose Nabola who welcomed the delegation back at the Chateau Ngoa Ekelle campus of the school.
Family meal
While offering a family supper to the students and officials, she promised to do more for the wellbeing of staff and students in particular and the development of education in general.